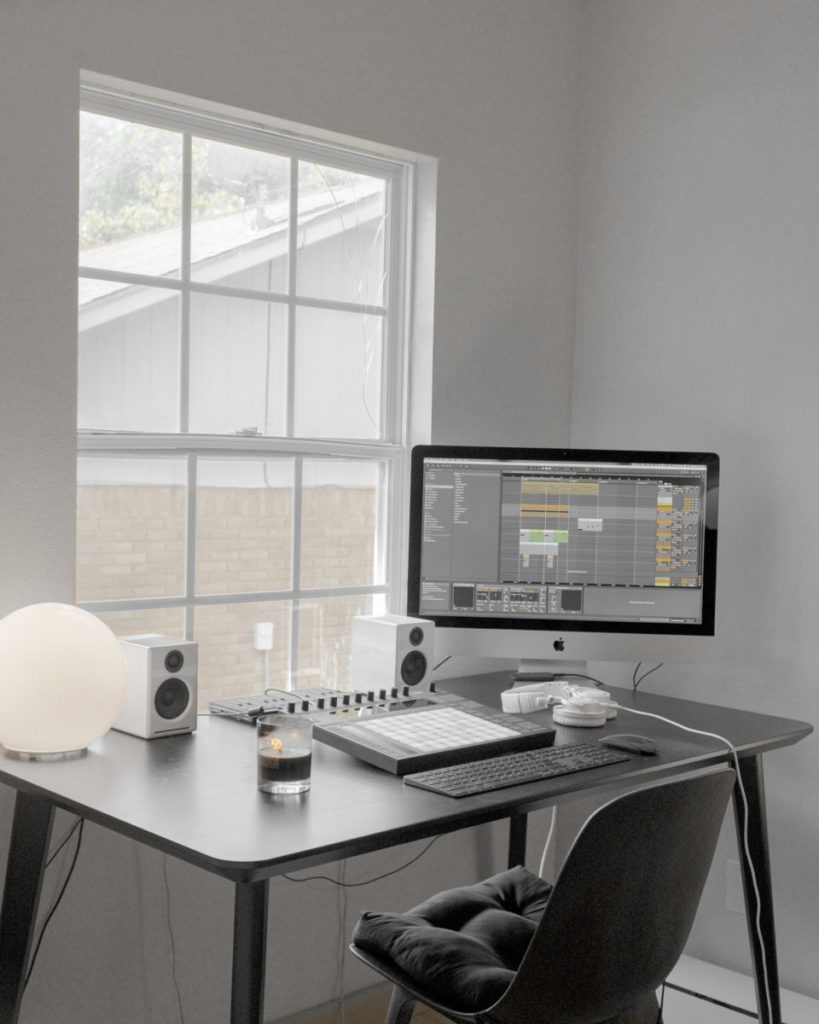 The desire of every brand, whether new or existing, is for it to be instantly recognized or evoked by users, but this is not an easy task, as it requires rigorous work on branding. To do this, one of the tasks that help and contribute is to define the brand territory.
What is brand territory ?
Brand territory is understood as the conceptual space with which we want the public to associate our brand. By defining this territory, we lay the foundations to fill the brand with content and provide it with more resources when it comes to creating initiatives and conversations, and to strengthen relations with the publics it addresses.
For example, Redbull's brand territory is clear and defined by adrenaline. Hence, all its actions revolve around this space in which the company wants to position itself.
Taking a little time and thinking together with professionals to create this territory brings a lot of benefits to companies. These are some of them:
It helps the brand to stand out in its sector.
It raises issues of interest shared with its audiences, which increases the connection with them.
Inspires and guides internal and external teams to create relevant content and actions for their audiences.
It facilitates the planning of content maps for social networks, actions, sponsorships or even to contact influencers that help to add in the positioning that is wanted to be achieved, ensuring that they contribute positively to the construction of the brand.
In short, it helps the brand to communicate in a coherent and effective way.
Steps to correctly define the brand territory
To define the territory of a brand we recommend following five steps:
Make a list of the most recurrent territories in the category.
Investigate which territories our competitors occupy.
Identify territories related to the identity, values and attributes, personality, and purpose that characterize our brand
Confirm which of them we can legitimately occupy.
Select no more than four territories, taking as criteria: which are more differential, which we need to reinforce some key aspect of the brand and helps us to communicate better.
From there, the brand's territories can be correctly defined. But to determine territories that really develop the full potential of a brand, branding professionals are required to provide a combination of creative and strategic thinking.
Brand territory
Let's see for example a company that is dedicated to renewable energies, it would be logical to propose to occupy territories related to the environment, climate change, transparency, etc… But it is highly probable that these territories are already occupied and that they are recurrent within the sector. Finding your own, exploitable and capitalisable spaces for the brand is not an easy task. In this sense, points three and four are essential, but this requires having previously defined a rigorous brand strategy and surely have the support of professionals.
What is our brand like? What are its current needs? How do we want our clients to perceive it? What spaces and issues are relevant to our clients? What can we talk about legitimately? …these are some of the questions that we branding experts ask ourselves before starting to build a brand territory that generates engagement with its audiences and faithfully transmits brand meanings.
How to create a digital brand?
Many companies believe that having a brand is just creating a logo, when the opposite is true. A brand is how your business is perceived by your customers,
Many companies believe that having a brand is just creating a logo, when it is the opposite. A brand is how your business is perceived by customers, employees and yourself as the owner of the company.
With a growing society, brands must quickly adapt to the demands of immediacy.
At the end of the day a customer does not buy the product or service, he buys the whole experience.
Defining a digital brand brings with it benefits that connect with customers beyond the tangible, motivating them to buy not only your products but to obtain your affection and support.
If you are still not sure how to start creating a successful digital brand just follow the next steps that Dinterweb recommends:
Research: Define the market you want to reach and the need for that niche.
Communication: The brand must have the gift of speech. That the client feels that the brand understands him, that it has personality.
Relationships: Seek to establish long-term ties.
Message: Two things must always be clear from the beginning: the objectives and the message you want to convey, that the whole identity of your company is coherent.
Originality: Whether your company is big or small, do not imitate another. Start from scratch, be authentic and this way your effort will be backed up by customer loyalty.
Within this process enters the concept of E-branding to make and build brands in digital media. Branding is not only the creation of a business design but it goes from the user experience to the positioning of your company.
E-branding will define the way in which a brand is projected on the web, social networks, sales and the user's mind.
Digital Branding
The competitiveness of today's market causes companies to move into the digital arena by developing strategies to achieve efficient results.
Social networks are the great platform to carry out marketing campaigns. How do they help you?
Facebook: it is the place par excellence for paid advertising.
Twitter: with good content it has the potential to go viral.
Youtube: has an audiovisual appeal.
The networks allow you to identify the impact of your strategy, the public's perception of your brand and products and the dissemination of the same.
Common mistakes in digital branding
We tell you the three mistakes to avoid:
True picture
Usually users get used to a certain image or phrase quickly so a simple change can undo everything that took years to establish. You have to be careful with the emotions of the audience.
Logo vs. brand
Branding is not just about choosing a logo and a name. Branding is everything that forms a company, all its physical and emotional qualities.
Transparency
It is true that you want to convey to the potential client an attractive and exciting idea but there are limits that should not be crossed. If what you offer is not even remotely close to reality it will only lead to a bad reputation.
Only those companies that apply this type of strategy well will stand out from the rest. Good brand management is the success of companies.
Now the customer is the one who imposes the rules, brands must interact with them to achieve success.
If you want to achieve an impact on your digital image, contact the digital communication Geneva team to advise you on your digital marketing strategy.
Some reference sites :
https://imsgeneva.ch, https://www.advatera.com , https://genevacom.org , https://www.vanksen.com, https://www.masterstudies.com , https://www.iun.ch, https://enigma.swiss